Elizabeth and Other Stories
 by Zoya Schmuter, M.D.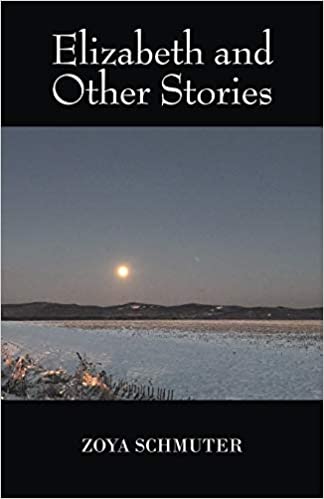 Description
There was one book, Walk of Life, published by Zoya Schmuter, MD, back in 2012, a collection of stories and essays covering travel experiences, various places of life, and unusual adventures. The new book is essentially continuation of that previous by offering a various stories, including travel to Italy and Israel, emigration from Nazi Germany and Soviet Union, and even adventure of the semi-wild cat Habib. Elizabeth story, the longest, describes the friendship of the author with Holocaust survivor, 103 years old woman escaping young from Nazi Germany, her life in Germany before WWII and after emigration. The author presents comparison of the young years of the Jewish woman in Germany with the author own childhood in the Soviet Union during and after the war. From Tuscany to Rome is a travel story with unique Untour company, that describes two weeks' vacation in Italy, staying in local apartments and observing places and live of this old and vibrant country. A River Cruise on Danube is the description of visits to some Eastern European countries (Chech, Hungary, Austria, Slovakia) which awake the author feelings about participation of these countries in WWII. Habib is a touchy and loving story of a semi-wild cat and his relationship with his masters, the author's family, deeply in love with their animals.
more details....                                                 back to previous...